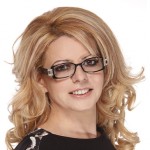 Desi Doncheva is a lady in its full meaning. She is a real storm consisted of constructive spirit, fire and entrepreneurship power – or all scientifically discovered physical elements and some not yet discovered. As one successful entrepreneur she could give you the most accurate business advice about either an investment or restructuring of business models, to make financial corrections on a document long 28 pages with one review or to develop the most successful tourist itinerary where a human path does not exist.
Desi Doncheva is a leader who manages with equal effortlessness finances, human resources and events beyond competition of worldwide and generally accepted principles.
If you are an investor, who needs an innovative business idea, who would like to enlarge his knowledge of management financial, human or resource capital, who needs a business development plan for establishing an Economic chamber, situated on the Moon – it does not matter she will find the way to achieve whatever you have in mind…
Although she is a business genius, her sense of humor is the charisma that no one can resist.
From the position of an Executive manager of Eurointegra I know that there is nothing impossible. It's pleasure for me to be the leader, who represents the organization already 12 years. I am proud with the achieved results and the built team of experts, which is always behind me.