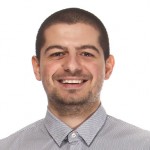 Nikola Donchev! He is our connection to the real world! Do you know what DRIFT is? No? Ask everyone he has given a ride to…
6 years ago, Nikola wrote one of the most successful projects of Eurointegra – 19th Century Fashion Show. The project and its realization became a real furor for the small municipality of Glavinitsa.
Unconventional thinking, courage and insight are his most valuable qualities. A direct participant in each project of Eurointegra, he is the soul of our team and the favorite of all our partners. Locates, organizes and executes – quickly, precisely and uncompromisingly. Dedicated to the cause and the achievements, which has to be accomplished. He specialized photography, he has exquisite skills as a technical assistant in the preparation and implementation of the projects. He accomplishes the coordination and monitoring of implementation of the activities between different experts and partners of international and national projects.